My Worst Stuttering Experience Ever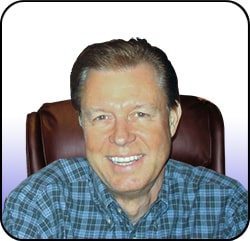 Thirty-one years ago, I had my worst stuttering experience ever. I was working as a Speech Pathologist on staff at a large Rehabilitation Hospital in California.
My job was to help stroke and brain injured patients learn to talk again. I was a severe stutterer at the time, but I didn't have much problem in therapy sessions because my patients were very easy to work with. They had communication problems of their own and were not a threat to me, so I didn't stutter much. Occasionally, when I had to give a formal language test, I was nervous that I would stutter on the instructions – but that was about it.
The problem situation
The problem came on Fridays when the whole Rehabilitation Team met in a conference room. I remember that we all sat around a long mahogany table –
– Physical Therapy, Occupational Therapy, the Physician, the patients family and me – Speech Pathology.
All I had to do was read a short paragraph of notes on how my patient did the past week.
They went around the table and each therapist read their progress reports one at a time until they came to me.
When I heard "Speech Pathology?", I panicked. I had a 30-second block before I could utter a sound. The whole table was staring at me and it seemed a lot longer than 30 seconds!
After I finally stuttered my way through the notes, I looked around and, of course, they were all staring at me.
I found out later that some of the team wanted to get me fired. They went to my supervisor to tell her how "unprofessional" my behavior was.
My solution
As luck would have it, my supervisor had studied under Dr. George Shames, the speech pathologist who had recently developed the Stutter-Free Speech Program at the University of Pittsburgh.
I managed to enroll in his one-week Intensive Stuttering Therapy Clinic a few months later. I flew out to Pennsylvania for a week and took the course. After I returned to California, I had to continue to use my stutter-free speech, starting with easy speaking situations, for short periods of time, and gradually building up – after one year – to talking in this new way with everybody – all day long.
Then, someone asked me if I would be on a TV show to be interviewed about my recovery from stuttering.
Well, I was really worried that my stuttering would come back, but I did it anyway.
After the first 5 minutes, I knew that I could say anything I wanted to say and it felt great. The host said that he would never have thought that I ever stuttered!
This is the same Stutter-Free Speech Program that I use today to help other people who stutter. I love what I do and now I know that it was all worth it!
If you have questions, I will be happy to answer them, in the comments section below, or call me for a free personal consultation.
– Mark Power
Recovered Stutterer
ASHA Board Recognized Stuttering Specialist